PRODUCT
Elkay Asana Stainless Steel 11-3/8"...
Elkay Asana Stainless Steel 14-3/8" X 14-3/8" X 6", Single Bowl Drop-in Bathroom Sink
Elkay model number: RLR9
UPC: 094902045405
Introduce inspired beauty into the bath with an Elkay Asana bathroom sink. The smooth curves of this collection create a compelling presence without overpowering the senses. Choose from striking finishes to complement your decor, including Lustrous Satin, Hammered Mirror and Copper.
Questions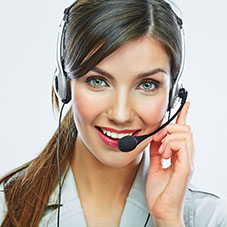 Our professionals are available to assist you with your selection of Elkay products.
Contact Us
Available Options
The Mystic (Lustertone) Stainless Steel Single Bowl Top Mount Sink

Elkay Asana Stainless Steel 18-3/8" X 18-3/8" X 8", Single Bowl Drop-in Bathroom Sink

Elkay Asana Stainless Steel 14-3/8" X 14-3/8" X 6", Single Bowl Drop-in Bathroom Sink

Elkay Asana Stainless Steel 11-3/8" X 11-3/8" X 4-3/4", Single Bowl Drop-in Bathroom Sink - Lustertone

Elkay Asana Stainless Steel 14-3/8" X 14-3/8" X 6", Single Bowl Drop-in Bathroom Sink - Lustertone